To create the wardrobes for the autumn-winter 2023-2024 season, Satab's designers were inspired by the recommendations of the Nelly Rodi consultancy.
4 major trends have enabled us to propose universes where materials, shapes and colours combine to define the style of the next fashion collections.
"Opulent Fantasy" promotes vintage as an art of living. Warm, amber colours, combined with fresh, luminous pastels, reveal the sensoriality and fantasy of a piece, giving it a creative nostalgia.
Like this recycled polyester grosgrain from the Respect Line range, which lends originality to a hat, or imaginatively designs a belt, thanks to its palette of shading colours.
In the world of excellence, the "Edgy Tradition" trend aims to give pride of place to details and noble materials, while shaking up the codes of luxury. It is a sensual blend of neutrals and darks, injecting creativity into sober cuts and models. Here, the two-tone polyester piping highlights the perfection of a cut or adds the finishing touch to a coat, sneaker or bed linen.
The "Fun Agitators" theme reinvents basics with a joyfully eccentric twist. More arty, functional items become creative and experimental, combining utilitarian neutrals with bright vivid colours. The 'sweet' polyester braid is a perfect example, with its acid colours. It adds pizzazz to a zip pull, gives a whimsical design to a shoelace or defines a decorative border.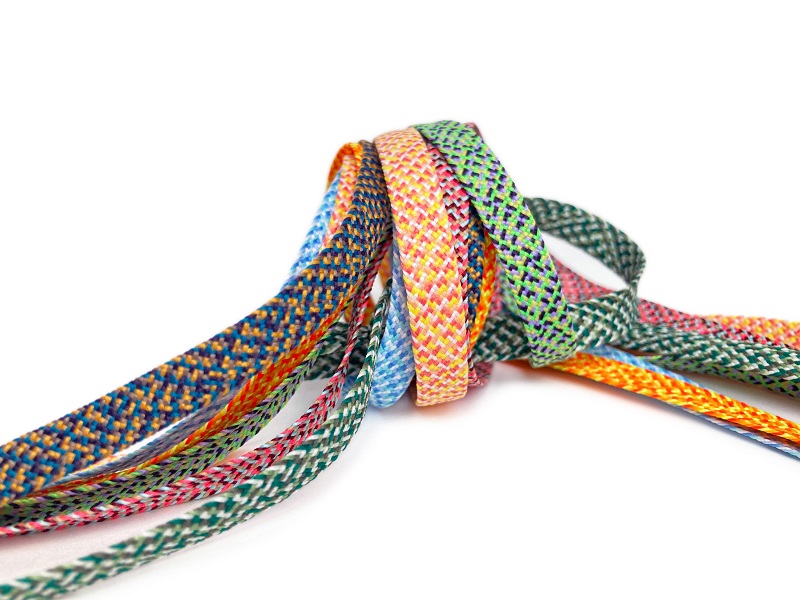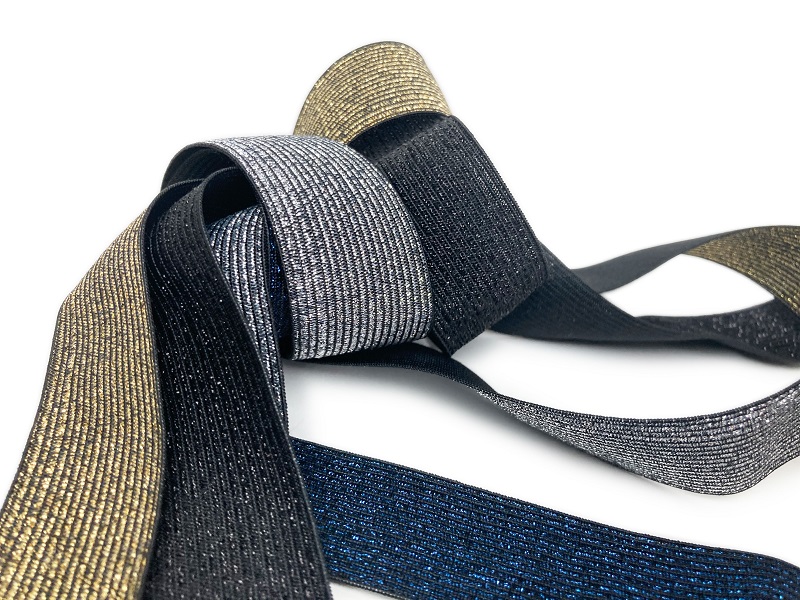 At last, at the heart of the "Planet B" trend, all the desires for the future are projected and the boundaries between virtual and material abolished. In this parallel universe, icy neutrals contrast with deep volcanic tones and acid pixels. The 30mm wide elastic made from polyester, elastane and polyamide is in keeping with this theme. Comfortable thanks to its elasticity, it's perfect as a belt or as a wrist finish, adding a touch of originality with its lurex look.