Our ambitions for the future
"At SATAB, commitment to people and the planet comes naturally"
SETTING AND SHARING RULES
We are certain that every major social, environmental and societal change can come from business.

By taking responsibility for the consequences and impact of our activity, but also by engaging with social issues, we can have a positive impact on people and the planet.
It is in this vein that we have created a code of ethics and a CSR policy. This document is shared both internally and externally: partner, customers, suppliers, dictates our commitments as human beings and as an organization with a single objective: have a positive impact on our environment
MANUFACTURE WHILE RESPECTING THE WORLD AROUND US
Since 2020, we have been implementing various projects aimed at accelerating our ecological transition, with the objective of minimizing, as much as possible, the environmental impact.
To this end, we have set up a 3-point action plan:
Increase the share of renewable or low-carbon energy in our production chains


Modify our infrastructures to make them more energy-efficient: replace neon lights with LEDs, replace compressors, use thermal insulation, freshwater dyeing, in-house water treatment and installation of a flow regulator…


Raise the awareness of all employees: sort waste, use heating and air conditioning wisely, reduce electricity consumption, save paper, be reasonable in the use of Internet.
SUPPORTING FUTURE GENERATIONS AND POSITIVE INITIATIVES
Satab is committed to the long term, redistributing the resources generated by its business to support environmental and social projects in which it believes.
Supporting future generations, supporting people mobilised for just causes to make a positive impact, is the starting point for this action. By developing partnerships with associations, young creators, schools, etc., and by pooling our strengths, weaknesses, values and skills, we are taking action for a more sustainable and fairer world.
We redistribute the resources generated by our business to support environmental and social projects in which we believe.
In 2022, more than 11,665 metres of ribbons were created and donated through partnerships or sponsorship.
11,665 m of ribbons were created and donated in 2022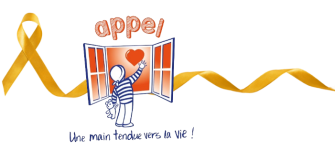 PROMOTING OUR HIDDEN TREASURES
The question of dormant stocks is becoming more and more problematic for manufacturers in the textile industry.
Quantities of narrow textiles that we cannot sell due to minor defects, of a color that is not exactly the right one, … Result: heated and lighted logistics spaces containing products that could be sold.
It is on the basis of this inventory that we decided to join the Feat Coop cooperative.
In 2023, 172,200 meters of ribbon were therefore upgraded and offered to young creators, individuals,… a way to highlight our hidden treasures;)