Here's a sneak preview of some of the latest additions to the Satab Packaging and Satab Consumer collections, with ribbons developed for Easter and Spring 2021. These ribbons will enhance packaging for chocolate, pastries, wines and spirits, cosmetics and jewellery, as well as luxury packaging and event communication. They'll be an invaluable ally in your home-made creations or on the little gifts you can give away!
Fresh, flowery motifs that smell of spring and the return of fine weather!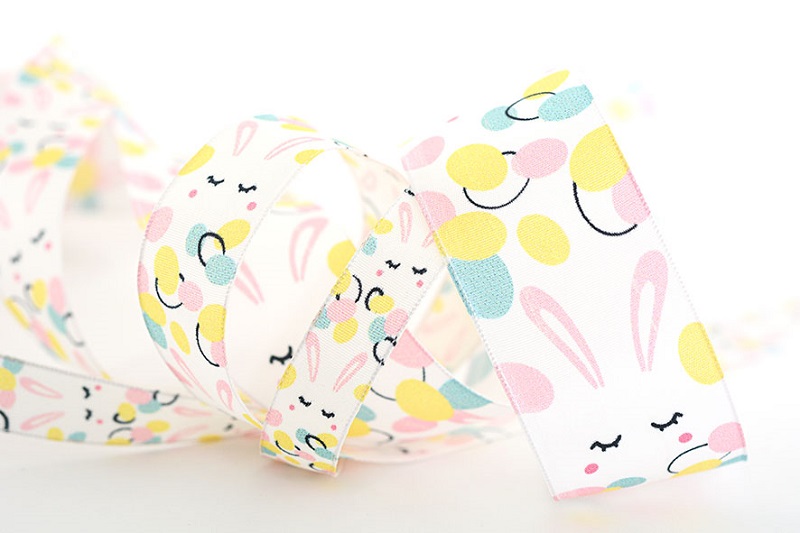 Ref i691 – "Lapinou" printed brass ribbo
Firstly, here's a ribbon with a more childlike theme, featuring pretty bunny and egg motifs. This ribbon comes in a single soft colour combining pastel and spring tones of yellow, pink and water green.
Milky and available in 3 widths, it's perfect for decorating chocolate boxes, candy boxes, Easter eggs or pretty flower bouquets.
Ref i694 – "Flower" printed brass ribbon
Satab brings freshness with this ribbon in colourful floral prints
With its spring-like appearance, the lively colours are a perfect match for the chocolate shades of Easter, and it's a real eye-catcher for chocolate boxes.
Available in 3 widths (15/25/38 mm) and 2 colours.
Ref i695 – "Fish" printed brass ribbon
Staying with the Easter theme of prints, this brassed ribbon with a fish print is perfect for your Easter packaging and chocolates. Available in bright shades of red and yellow, it's the perfect way to show off your Easter packaging and chocolates. It's brassy, so you can make pretty bows with impeccable hold.
Ref 0174, 0063, 0065 – Ribbon Vichy
Colours, checks – Vichy ribbons are perfect for a touch of retro! Our 3 references, available in 5 widths and a wide range of colours, will bring that touch of colour that represents spring.
Ref 1451 – "Honeycomb Soft" tape
Our honeycomb ribbon features pastel colours and a soft relief. These spring colours, available in 2 widths, will enhance your creations!
Ref i528 – Serpentine with polka dots
With its childlike look, lively colours and 2 widths, polka-dot serpentine will be the perfect partner for your fantasy creations.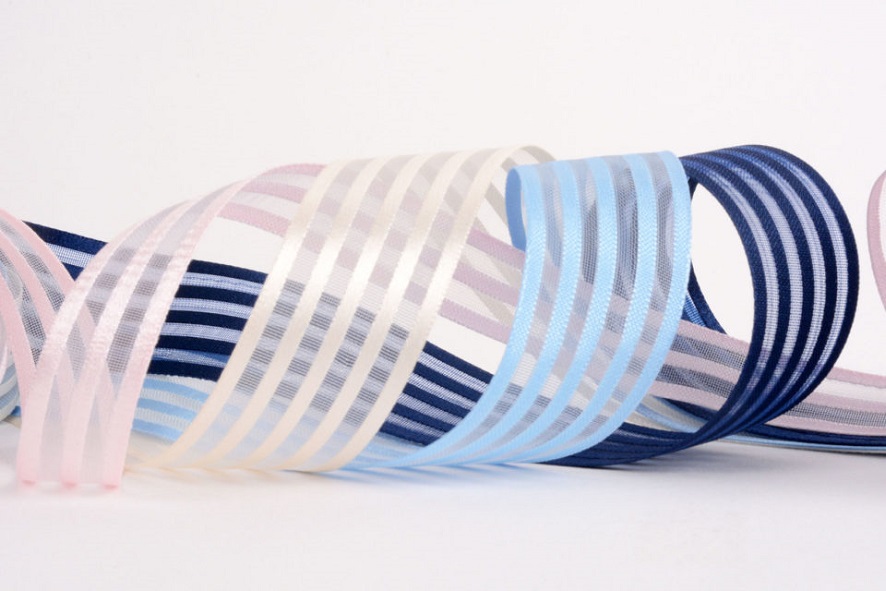 Ref i645 –Cotton satin polka dots
Now there's softness and polka dots for this satin, available in 3 widths and several colours.
Ref 0503 – Lightweight crinoline ribbon
Dare to be transparent with this lightweight Crinoline ribbon, in delicate stripes and colours that will set off your creations with finesse. Available in 4 widths and many colours.
Ref 1480 – Gold seersucker
Finally, this ribbon is all-in-one: colourful with beautiful gold stripes. It will add a chic touch to any gift-wrapping.