INNOVATION, DESIGN AND MANUFACTURE OF

NARROW FABRICS
Ribbons, straps, braids, mesh, rigid or elastic
Established since 1905 in the village of Saint-Just-Malmont (Haute-Loire – FRANCE), Satab has, over the years, become a benchmark in the narrow fabric market. We create, weave, braid and knit ribbons, straps, cords… rigid or elastic in the very heart of the historic cradle of the ribbon-making tradition:  Saint-Etienne, in east-central France.
By combining high-tech manufacturing facilities with modern automatic looms and the world's largest active fleet of wooden "shuttle looms" – which has seen us awarded the Entreprise du Patrimoine Vivant (Living Heritage Company) label – Satab is constantly innovating.
EXPERTISE FOR EVERY APPLICATION
For over a century, Satab has been decoding trends and translating them into fabrics. Today, our expertise covers a wide range of fields: fashion, packaging, home decoration, haberdashery, arts 'n crafts, industry and health.
The company's trademark "Designing your Solution" underlines the attention reserved for each customer, and provides a guarantee of exceptional service. This enables us to deliver bespoke responses to meet customers' needs, combining artisanal and industrial know-how.
A global reference
in fashion markets
Innovative, technical textile
solutions for packaging
Trendy collections combining modernity
and tradition for decoration
Know-how, tradition and creativity
for haberdashery collections
R&D and technical reference collections
at the service of industry
Textile innovation, requirements and
challenges in the medical and paramedical fields
Connected smart textile solutions for detention, prevention and protection
YOUR IMAGINATION KNOWS NO BOUNDARIES
NEITHER DO OUR SOLUTIONS
MADE IN FRANCE, FROM YARN TO FINISH
We don't just supply customers with ribbons, straps, elastics, and cords; Satab makes it a point of honour to produce narrow fabrics that are 100% Made In France. This means we protect and nurture our know-how and highlight the excellent work of all our employees: machinists, weavers, textile engineers, machine technicians, etc.
We master all steps along the manufacturing process: yarn preparation (warping) / manufacturing (weaving, braiding, knitting) / finishing (dyeing, printing) / finishing (rolling, heat-setting, coating, cutting, confection)…
RIBBON, WEBBING, BRAID, MESH…
NO COMPROMISING ON THE WELL-BEING OF PEOPLE AND THE PLANET
Right from the beginning, we've taken our Social and Environmental Responsibility very seriously, and shall continue to do so. This is reflected in the values and commitments that guide our day-to-day actions.
As a company and above all as a textile manufacturer, we are aware that we are part of the problem… but we are also part of the solution. For over a decade, we have been implementing various cross-functional actions as part of a sustainable approach
Acting with others, we can have a positive impact on our environment while engaging our community, partners, customers, suppliers… in the process. We embrace, and expect our partners to embrace, an ethical and CSR approach as set out in a signed code of conduct.
Create
your
solutions
Create
your
solution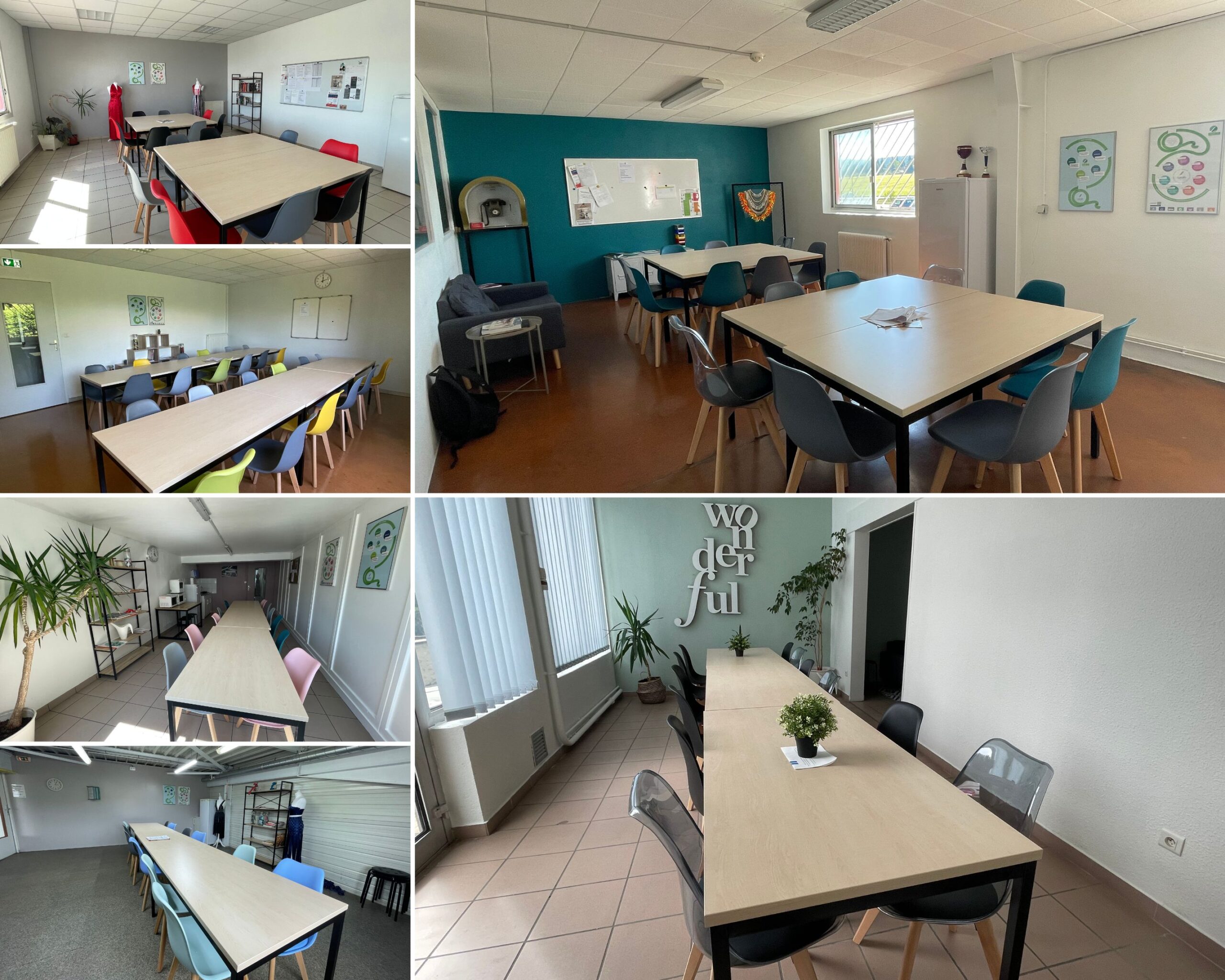 The refectories are getting a makeover !
As part of a QWL project, Satab's in-house teams renovated the company's 6 canteens.