PASSION FOR INNOVATION AND EXCELLENCE
For 4 generations, Satab has offered unique expertise in the weaving, braiding and knitting of textile materials (cotton, polyester, viscose, acrylic, polyamide…).
As part of our customer-oriented approach to product control, we carry out the entire manufacturing process on our premises: warping, weaving/braiding/knitting, finishing, packaging.
In France, our 40,000 sq. m. facility enables us to manufacture over 10 million metres of narrow fabrics per week.
Our expertise

Our expertise
Satab's mastery of all weaving techniques (plain, twill, satin) combined with a complete range of machines enables us to offer our customers the most comprehensive range of narrow-woven textiles possible.
More than 100 traditional "shuttle" looms, the oldest dating back to 1874, create ribbons with singular effects. Ideal for creating creative ribbons, with weft and warp effects, and top-of-the-range, it's these machines that earned us the prestigious EPV state label.
Our fleet of 300 modern needle looms enables us to meet all our customers' needs and requirements, offering a wide range of technical possibilities and high production rates.
Flat or tubular, made of obliquely interlaced wires, braid is used in a wide range of industries under different names: cords (technical), cords (ready-to-wear), laces (ready-to-wear), halyards (industry, nautical), ropes (industry).
Knitwear is produced from one or more continuous threads wound in loops around themselves. The yarn loops give the product volume and elasticity.
This machine fleet enables us to produce elastics for sanitary masks as well as cords for ready-to-wear garments
From the transformation of a raw fabric into a desirable product, to adding colours, patterns or improving its functional properties through the use of a primer, the range of possibilities for finishing is vast.
To meet all its customers' aesthetic and technical requirements, Satab masters several finishing techniques: dyeing, special priming, embossed and non-embossed printing, embossed and non-embossed gilding, cutting (coupons).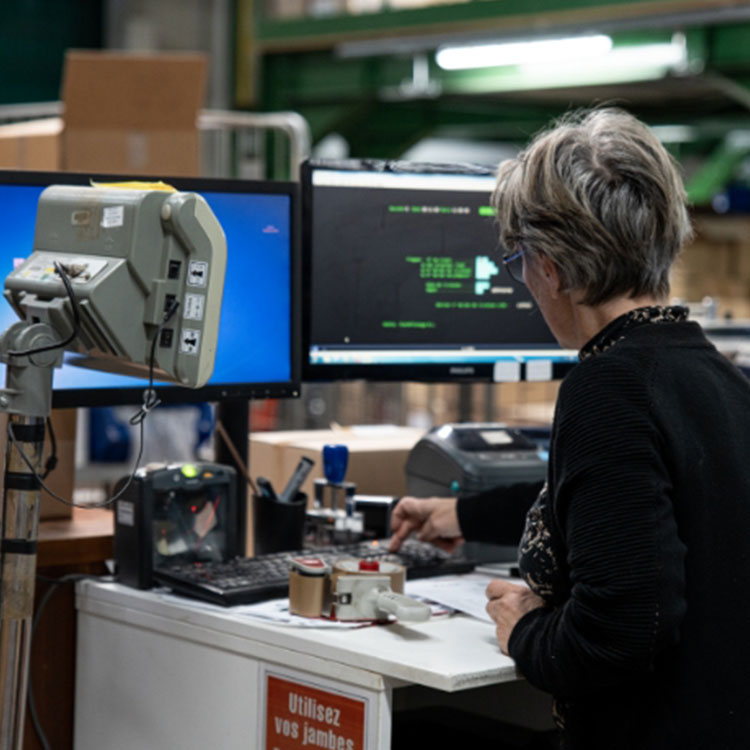 Packaging, stock management, delivery… these are all strategic issues for companies today. Thanks to its expertise and dedicated logistics platform, Satab is able to support its customers and adapt its offer to their needs.
More than 400 parcels delivered every day to over 72 countries
INNOVATION AT THE HEART
OF THE COMPANY
Satab has an integrated R&D department: the Satab Lab. The role of this centre is to anticipate and create the products of tomorrow, and to meet the specific development needs of our customers
Incorporated within the company, it is a dedicated team, based in the same innovation laboratory in an area covering almost 1000 m2, with dedicated production resources to meet the requests of the customers whatever the sector.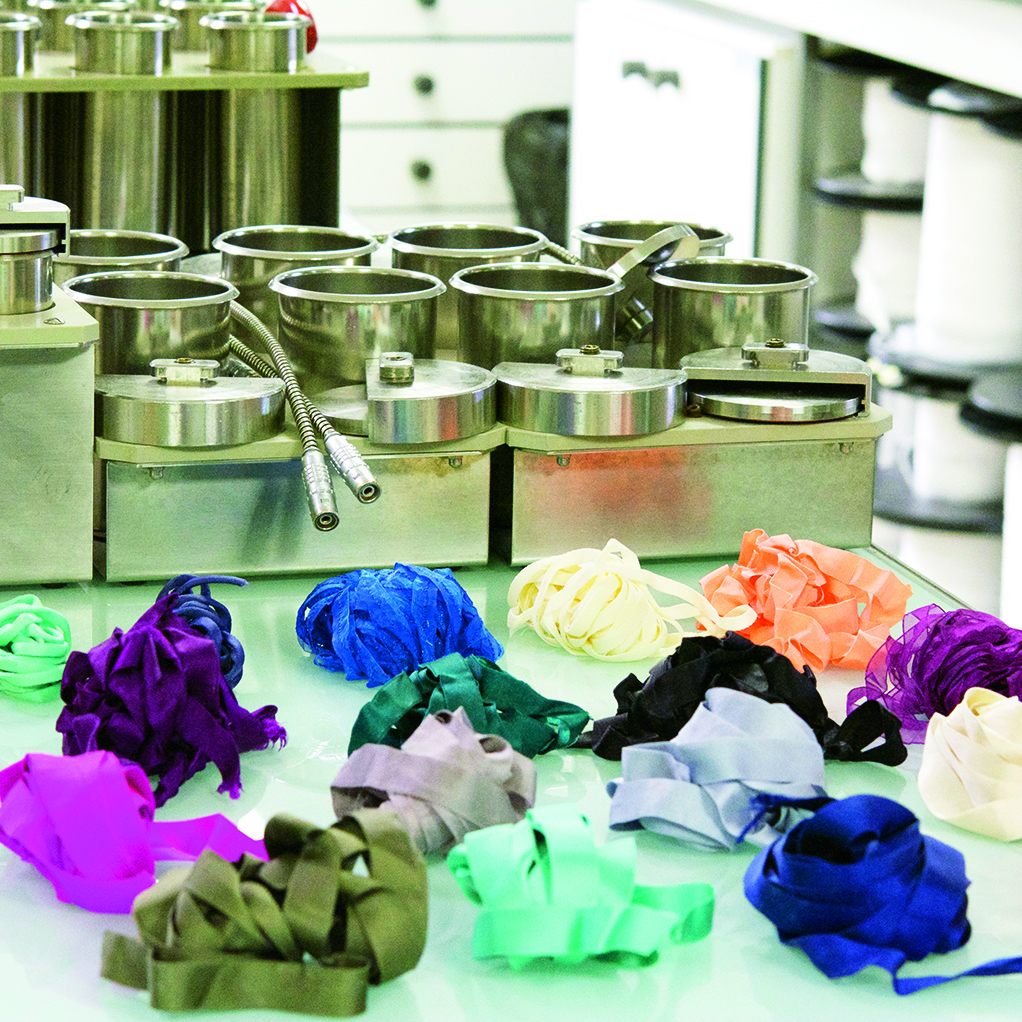 STAYING AHEAD OF THE MARKET
Our expertise and know-how, combined with our ability to create and innovate, keep us at the forefront of the market.
With this in mind, in 2022, we launched Eweave, a complete solution of connected linear sensors offering detection, protection and prevention services for professionals
SATAB'LAB
INTEGRATED
R&D SERVICE