Celebrate Easter with our festive spring ribbons!
In the heart of spring, Easter is a time to celebrate nature and its new-found colours. The famous hens, rabbits and chocolate eggs are the symbols of this unique tradition!
There's nothing like a pretty ribbon in shimmering colours to catch the eye of those with a sweet tooth, to give pleasure, and to inspire the desire to orchestrate fabulous egg hunts.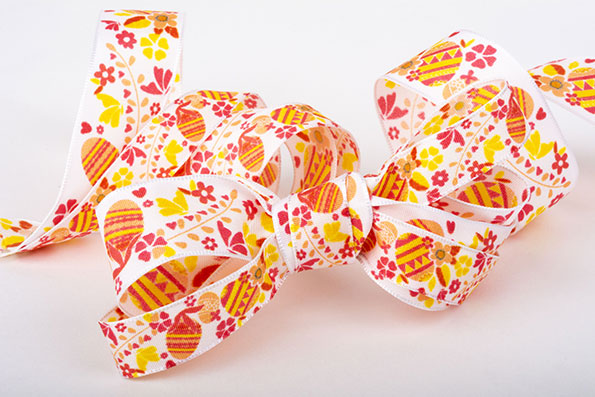 Bright, vivid colours are the order of the day. There's a multitude of patterns to choose from, from polka dots to multicoloured stripes, not forgetting confetti or more traditional designs…