Whether in cord, plumetis, double-faced velvet, printed grosgrain, taffeta, chiffon, satin, Jacquard, braid, fringe or herringbone, SATAB ribbons come in a variety of prints, finishes and colours to set the trends for the spring-summer 2023 season.
Inspired by the recommendations of the Nelly Rodi forecasting office, 4 major themes define the style of this coming season.
The "Epicurian"trend is authentic, with an artisanal, ethnic spirit in which warm, exotic colours blend perfectly with natural, eco-friendly materials. Like this ethno-geometric braid that elegantly defines a wrist or neckline.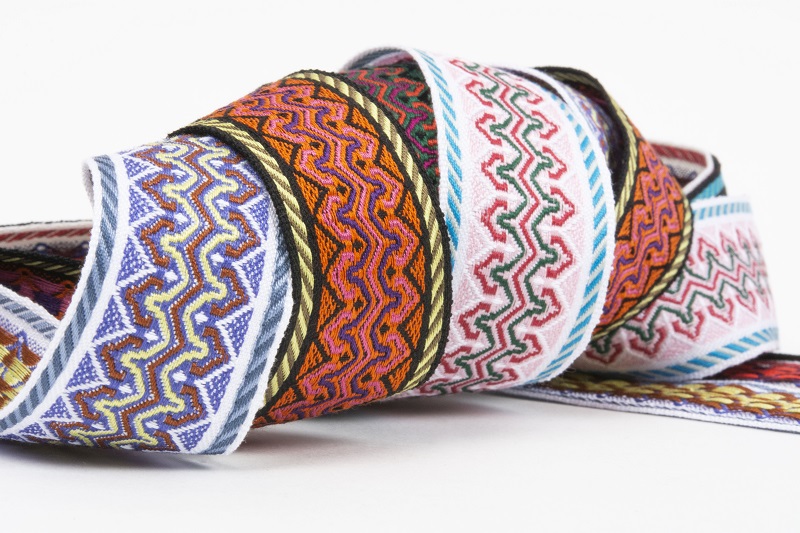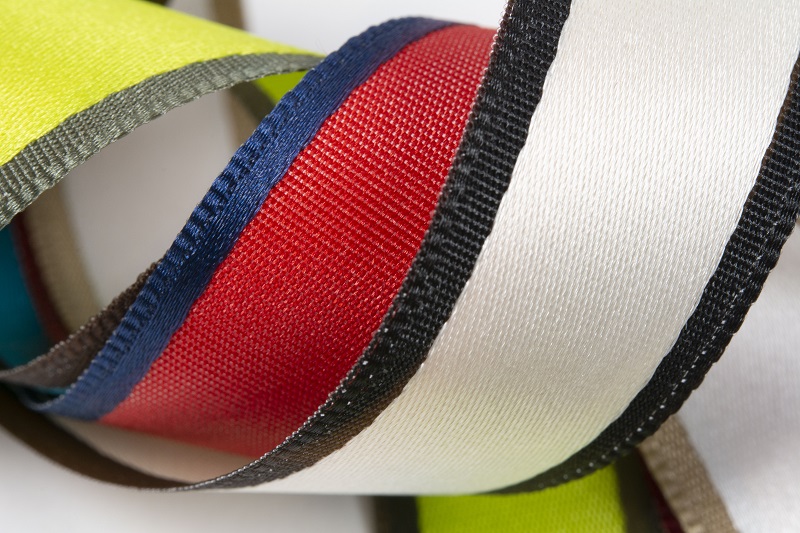 The "Clarity" trend, akin to essensualism 2.0, strikes the right balance between sensual elegance, technology and well-being. The lines here are sexy, graphic and even architectural, in a pastel palette combined with vivid neo-primars, printed on soft, intelligent and functional materials. Here, the ribbon can become a message, thanks to its wide central print base, like this satin with contrasting selvedges.
The "Country Party" trend offers an eco-urban bubble combining the best of the city and the countryside. In a neo-romantic, bohemian and sexy grunge style, the materials are light, casual or recycled, and the colours are plant-based and floral. Like this floral jacquard braid, which adds a distinctive touch to clothing or beautiful accessories.
Finally, the "Unreal" trend, oscillating between the metaverse and the real, offers a romantic, sensual style, with a palette of fresh pastel colours and bleached fluorescents adorning translucent, changing ribbons. A case in point is this recycled polyester taffeta from the Respect Line range, with its dotted print.