A TRADITIONAL, HOME-MADE CHRISTMAS 2020
There's no doubt that Christmas 2020 won't have the same flavour as usual. This series of confinements has reminded us of the essential values of our daily lives: health, well-being, family and the importance of being with our loved ones, as well as the pleasure of making things with our hands.
Two decorating trends stand out this year: a traditional Christmas that's reassuring and a Christmas that follows the eco-responsible trend.
Christmas trees made from ribbons, wood and a plaster base to create a little forest on the mantelpiece.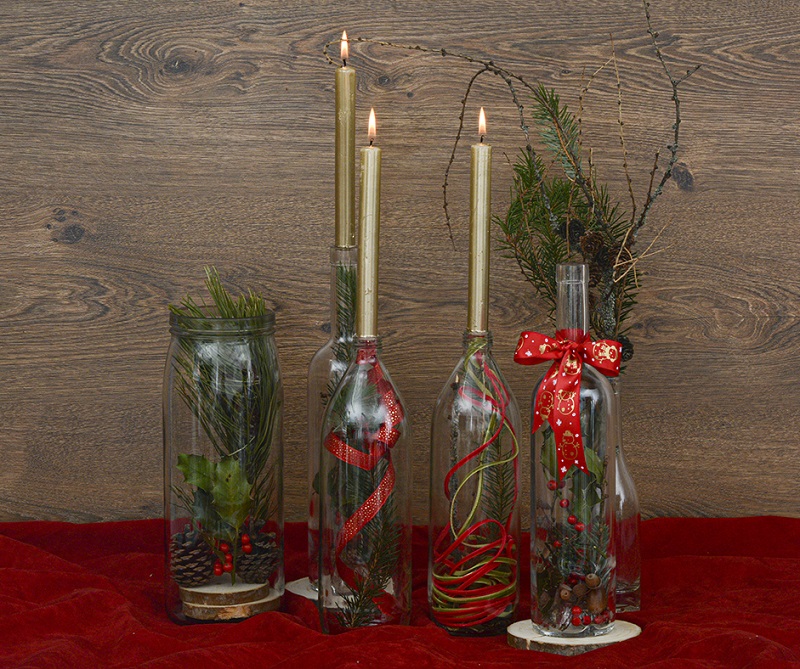 Table decorations using recycled transparent bottles in which we placed leaves, branches of holly and wood and ribbons topped with candles.
Revisited Christmas hangers made from cardboard and ribbons.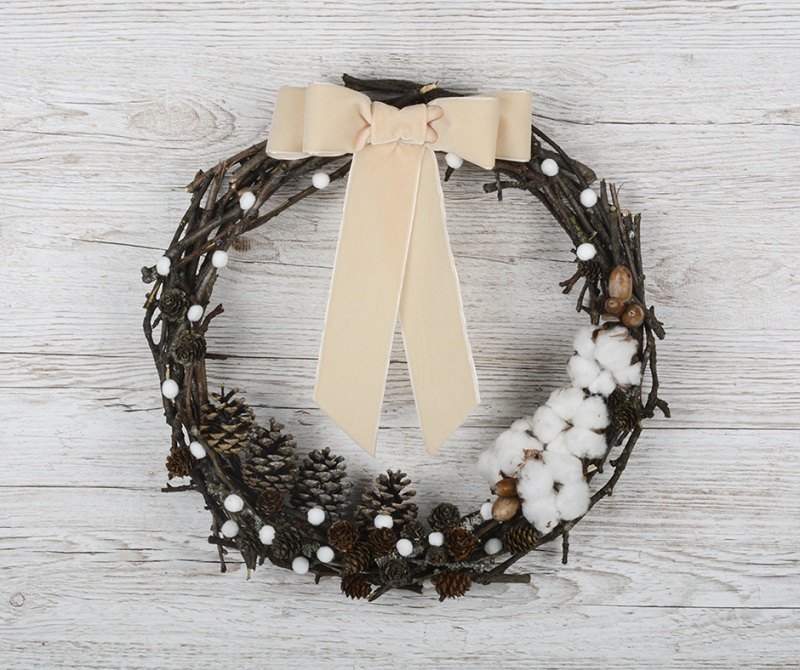 Ideas for gift wrapping using our organic cotton ribbons.
A door wreath made entirely from elements from the forest, except for the base, cotton flowers, pompoms and ribbons.