WORK-STUDY RECRUITMENT POLICY
Satab recruits a large number of people on work-study contracts for both support and operational jobs. A meaningful approach to identifying tomorrow's talent. It's a way of building a shared professional future and supporting the younger generation.
250 women and men are the strength and performance of our company, which is why we pay particular attention to offering the same working environment to everyone, regardless of gender.
Every year, we publish our Index of professional equality between women and men.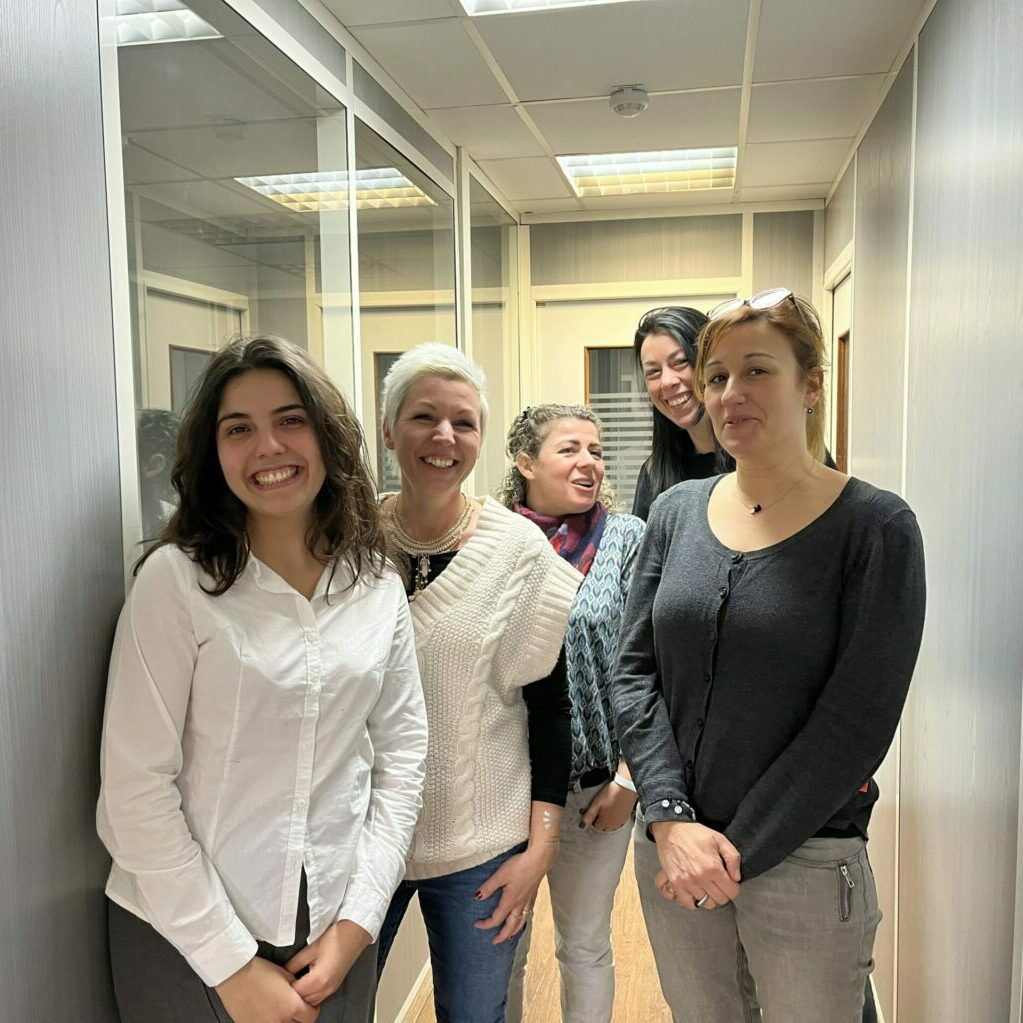 Four indicators are taken into account for the calculation of this index.
Here they are with the results for the year 2022:
Difference in the rate
of individual raises
The number of employees
receiving a raise in the year following
their return from maternity leave.
The number of people of
the under-represented
sex among the 10
highest earners.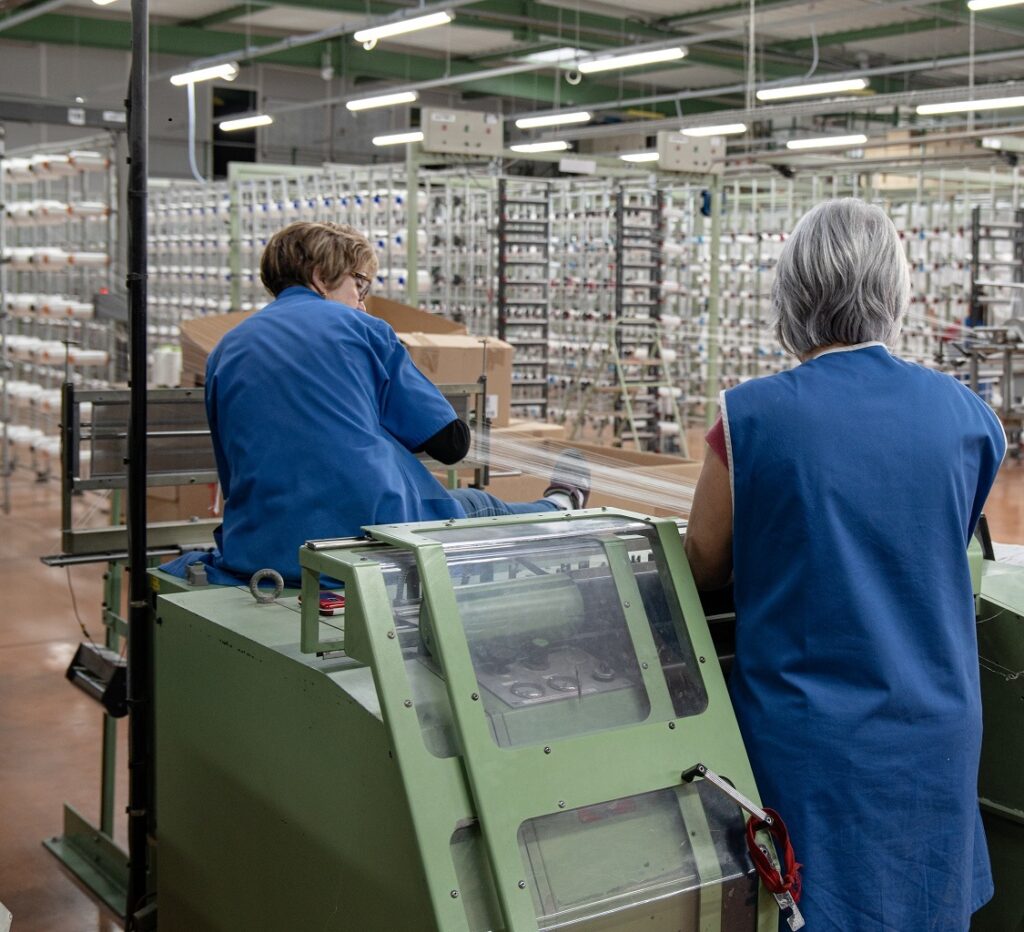 Whether it's technical or safety-related, training plays an important role in the company. The aim is to enhance the skills of each employee.
To compensate for the lack of training in specific trades – machinist, weaver – Satab has set up an in-house training program. It's an important path when you consider that it involves the company's production professions.
A project called CARED
The drive for in-house training in trades specific to the textile sector has gained momentum in recent years with the establishment of a partnership on the subject between companies in the textile sector, the Auvergne Rhône-Alpes region and Pôle Emploi (Job Centre).
Employee safety is also an essential part of the company's training strategy. By regularly training our employees in First Aid, we ensure the best possible response in the event of an accident
OFFER THE BEST POSSIBLE WORKING ENVIRONMENT
The fulfilment and commitment of our employees are at the heart of our company's concerns.
To initiate action at the heart of our workspaces, we have set up various programs:
Creation of a group of "quality of life at work" ambassadors to implement concrete projects.
Partnership with Carsat to work closely with employees on MSD (musculoskeletal disorders)