INNOVATION, NEEDS AND CHALLENGES IN THE MEDICAL AND PARAMEDICAL FIELDS
Narrow fabrics, whether in the form of elastic, webbing or ribbon, have a wide range of applications in the medical and paramedical fields.
To meet market demands and find innovative solutions to customer requirements, Satab has its own manufacturing facilities and an integrated R&D department: The Satab Lab.
All our processes are certified ISO 9001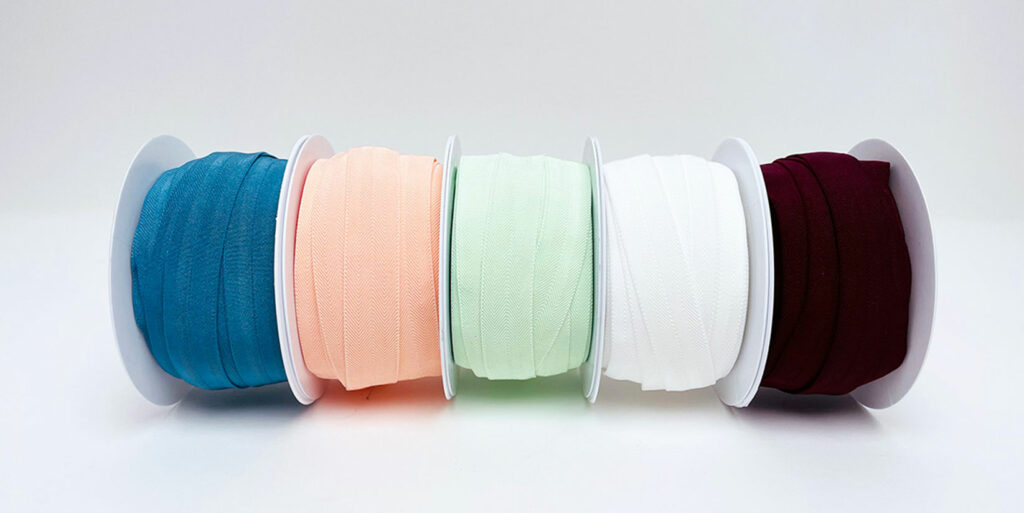 Herringbone ribbons, twill, coarse grain, canvas, pre-folded, printed, cut, woven, braided, knitted elastic ribbons, rigid and elastic straps, rigid and elastic cords
Discover our Health collection and order your products directly from your MySatab account.
Our knowledge of technical raw materials and our expertise in weaving, braiding and knitting enable us to meet the constraints of tensile strength, elongation at break and stress elongation of the products we manufacture.
Available materials:
Classics: polyester, polyamide, polypropylene…
Natural: cotton, linen, hemp…
Specific and technical: aramids, para-aramids, meta-aramids, polyethylene, gold, copper, nickel, optical fibre, glass, kermel®, vectran®, spectra®, nomex®, dyneema®, zylon®, natural or synthetic gums, peek, silica, uhmwpe, polyurethane…
In 2020, faced with growing demand for elastics (essential for mask manufacture), Satab was able to adapt and contribute its know-how to the fight against the pandemic;
we purchased 16 knitting machines for surgical mask elastics and 27 knitting machines for FFP2 mask elastics.
Satab's current production capacity of 7 million metres of elastic per week is a real force to be reckoned with on the market.